Profesor Titular (Associate Professor)
Mechanical Engineering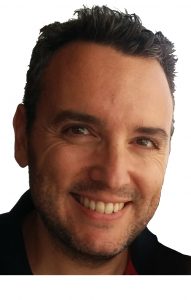 Campus Rio Ebro.- Edificio Agustin de Betancourt
Maria de Luna, s/n
50018-Zaragoza (Spain)
Tel:: +34 876 55 52 29
e-mail: gonzal (at) unizar.es
Education
Ph.D. Mathematics (Applied Mathematics) (Sept – 2004) Universidad de Zaragoza
Ph.D. Thesis: "Mixed approximations in natural neighbour Lagrange-Galerkin methods. Application to Solid and Fluid Mechanics." Download an abstract in english, or full document in spanish.
Research Topics
Computational Mechanics
Meshless Methods (Natural Element Method). Partition of unity methods
Numerical simulation of forming processes. Simulation of laser surface coating processes
Meshless simulation of fluid-structure interaction
Dimensional model reduction. Proper Generalized Decomposition (PGD) methods.
Modeling and simulation of Carbon nanotube suspensions
Data-Driven on Computational Mechanics
Computational surgery
Real-time simulation
News
New book: An Introduction to Structural Mechanics for Architects, will be available soon at Springer. Now available, order here

Our new book: Resistencia de materiales para arquitectos (in spanish). Order here.

Book: PGD programming with Matlab is available at Springer. Order here.
Book: MATLAB Quick Guide (in spanish). Order here.
Publications
Here you can find a complete list of my publications
Advised students
LINKS
Collaborations:
Paco Chinesta (ENSAM ParisTech)
Antonio Huerta (UPC)
Amine Ammar (U. Greoble)
Pedro Díez (UPC)